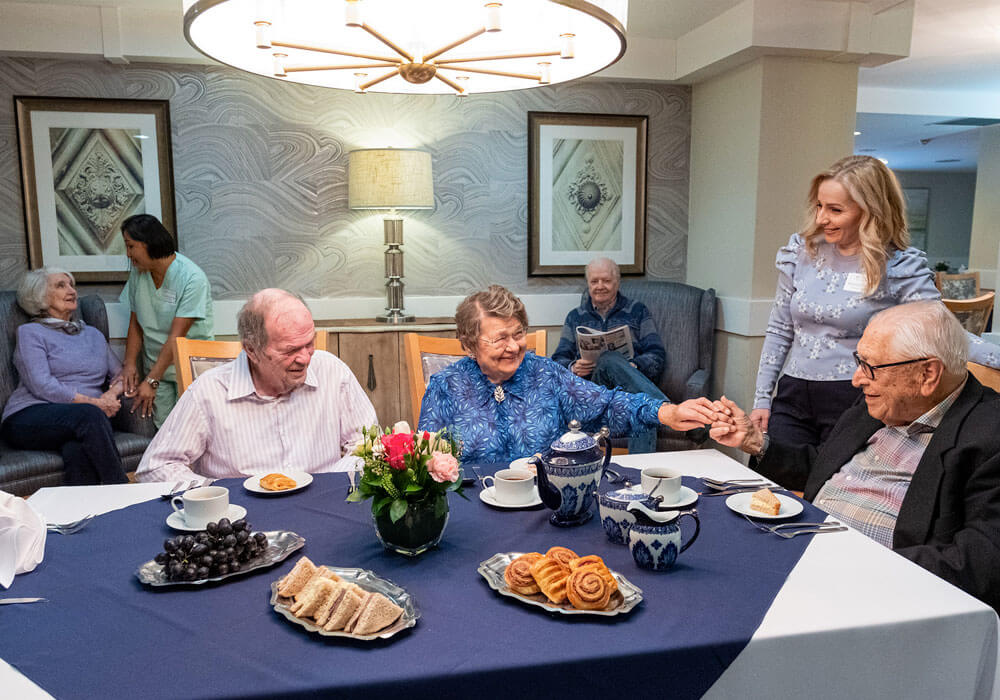 Welcome to Your New Home
– A message from the General Manager
Welcome to Devonshire Retirement Residence. A lovely home in Windsor, Ontario, overlooking the Detroit River. Offering many amenities, activities and new friends waiting to meet you! Established in 1971 with 212 residents calling Devonshire their home. Offering health, wellness, meals, laundry, housekeeping, safety, security, and so much more. Our dedicated team of over 75 trained professionals provide care and services 24 hours a day, 7 days a week.
We look forward to speaking with you, guiding you on a tour, and sharing a meal. Call us at your convenience, and we will make all the arrangements.
Our Vision
Creating communities where people of all ages achieve all they can be.
Our Mission
We make the difference, pioneering services for individuals in a caring community.
About Us
Devonshire Retirement Residence is known for its consistent and high-quality care. Dedicated and knowledgeable staff – plus our scenic yet convenient location – make the Devonshire a popular choice for seniors and their families.
This pleasantly decorated residence consists of two unique buildings, Crawford House and Riverside House, located adjacent to one another along the shores of the Detroit River in Windsor, Ontario. Each building offers a variety of common rooms and lounges from which residents may enjoy spectacular views of the Detroit River as they go about their daily activities or socialize with family and friends. A pillar of the Windsor community since 1971, the Devonshire is a source of pride to everyone living and working within this friendly, close-knit community.